Federal-Mogul Motorparts uses a variety of methods to test the properties and performance of its brake pads and friction materials.
To complement its intense practical testing performed in a variety of conditions around the world, Federal-Mogul Motorparts has also developed several proprietary measurement systems and testing devices to ensure the highest quality product. These test benches, vehicle measurement systems and compressibility test benches set the global standard for all the important test processes relating to brakes.
Stable Friction Coefficient and Wear Resistance at High Temperatures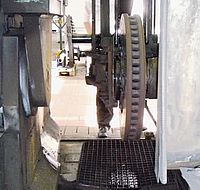 An outstanding feature of the SINTERFLEX brake pad is its stable friction coefficient, even when exposed to intense thermal stress.

Data from extensive endurance tests on the very latest test benches demonstrate that the friction values and temperature behavior of SINTERFLEX make it the pad for demanding applications in heavy load and high-speed applications.
Tougher than Reality: The Jurid Test Center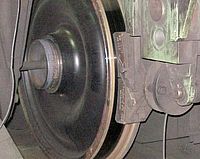 Leaving aside their successful introduction on rail vehicles, the quality of Federal-Mogul Motorparts products is continually tested and monitored using the latest equipment at the Jurid Development and Test Center. The results from the different test programs confi rm the consistency of the friction values and the low wear characteristics of Jurid brake blocks.